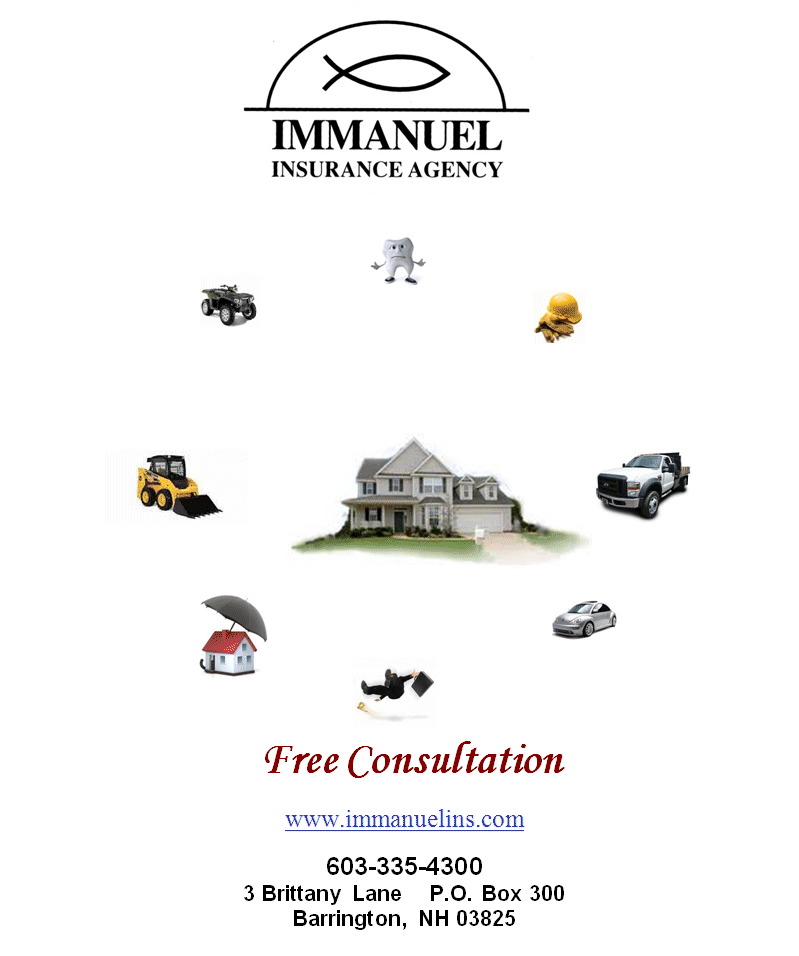 ---



Immanuel Insurance had a simple start in 1981 being located in the basement of the founder's home David Blidberg in Barrington NH. In 1982 David Goodwin joined Immanuel and in 1984 purchased the agency. David continues to remain active working in the commercial department, overseeing sales & marketing and running the daily operations. In 1990 Barbara joined Immanuel and was appointed Vice President in 1991. Barbara works part time and remains active in commercial service and sales. In 1991 we joined the SAN/SIAA (Satellite Agency Network) to expand our insurance markets. SAN/SIAA has over 6+ billion in combined written premium, 6000+ members and is the largest insurance network in America. This network helps Immanuel develop stronger working relationships with our insurance companies enabling us to better serve our valued clients.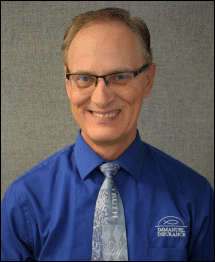 Several of our goals have been:

1. Provide care & protection for the families & businesses of New Hampshire

2. Create personal friendly relationships with clients in order to truly know their needs and offer help.

3. To operate with integrity in all our relationships.

4. Have fun along the way!!

Sounds simple, but with the way the world has changed, we don't do business with every client face to face like we did 30 years ago. So we do some things differently, like communicating through newsletters and Facebook and have become a part of local events where we hope to see many of our friends at the Peeperfest, Rochester Soup Kitchen, Gerry's Food Pantry, Dover's Mother's walk for Cancer and many more events.

Hold us to the higher standard of service we strive for! We know you rely on us to protect your most valuable assets, including family, home, cars and businesses.

Be sure to "like us on Facebook" so you can see what the Immanuel Insurance staff is "up to" and you can be a part of our family/community activities. If a local state of emergency developed we will post important information on our Facebook page regarding insurance issues and if able any additional available information regarding the emergency.

THANK YOU,

Sincerely,




David Goodwin CIC

---
WELCOME TO IMMANUEL INSURANCE


Dear Client,

We are so excited to have you as part of the Immanuel Insurance family.We take great pride in our agency, community and clients.As your independent Agent we offer many choices, provide a high level of service and are local to your community. How does this make us different?

Choice: As an independent agent, we offer a choice of multiple insurance carriers, coverages, price and more.Our main focus is to find the insurance coverage that best suits your financial needs and gives you the best options in addition, we know you have a choice when selecting a local independent agent.We want to continue to show how we earn your trust through our regular communication, personal relationships and community involvement.We want you to be a part of our agency and join us in having some fun!!

Provide High level of Service: To us, service, means you will know who our staff members are not just the usual run of the mill insurance staff.You will know about them as people and we want to know the same about you.So when you call you will know who you are talking to.We will also be available in the event of a claim. Being independent we work for you, not the insurance companies.We will be there to make sure your interests area protected and not forgotten.

Local: When most people say they are local they mean they have an office in our community.While that is true of us, when we say we are local we mean we are a part of your community.We are involved with local and national charities and organizations that benefit where we live in New Hampshire.We believe that if we put our time and money where it matters the most we all benefit.So come join us when we share a local event that is important to our community.

So what's next?Please read through the rest of the Welcome Packet for more information on the agency.Look through your enclosed insurance documents for additional details regarding your coverage.Once you have read through the information, place it in the enclosed folder and keep it with our files for safe keeping and future reference.If you have any questions, please go to the "OUR Staff" page and give any one of us a call.We would be more than happy to assist you.

Again, thank you for being a part of the Immanuel Insurance family where our community is family and our family is our community.

David Goodwin, CIC


---
IMMANUEL INSURANCE STAFF
David Goodwin, CIC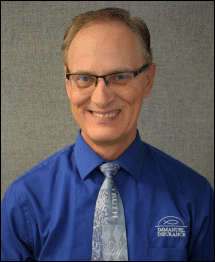 David Goodwin
Married, Father of two sons, Grandfather, Insurance Agency Owner
Phone- 603-335-4300 X4
david@immanuelins.com

David began his insurance career in 1977 with Prudential Insurance and in 1984 purchased Immanuel Insurance that was founded in 1981. He has done every job from mail room, underwriting, sales and management. David loves the outdoors, hiking, boating on a hot summer day, watching Patriots football games and entertaining friends and family. He finds a great deal of satisfaction doing house projects, working with wood and learning new skills. David has also filled many leadership roles in the local church, serving and helping others. For many years David has enjoyed coaching baseball, basketball and soccer teams for the younger children. He has been married for 34+ years to Pearl and has two sons and two grandchildren.


---
Ginny Marie Brandis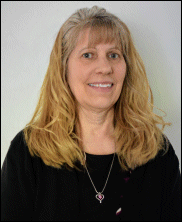 Mom of 4 sons, Grandmother of 5, Personal Lines- Insurance Agent
Phone- 603-335-4300 X6
ginny@immanuelins.com

A graduate of the University of Southern Maine, Ginny began her insurance career in 1984 and started working at Immanuel in January 2014. She holds licenses in Maine and New Hampshire for Property & Casualty, as well as Life and Health Insurance. Her vacation time usually consists of traveling to visit her family. Ginny loves the outdoors, whether she is hiking, skiing, kayaking, riding her dirt bike or just taking photographs of God's beautiful creation. Ginny is always ready to lend a helping hand or give an encouraging word. Her motto is "Customers need to feel valued and appreciated."


---
Gayle Gorman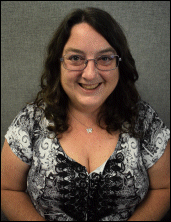 Insurance Agent- Personal Lines
Phone- 603-335-4300 X5
gayle@immanuelins.com

Gayle started working in high school for her father who originally started and owned Immanuel Insurance Agency. Today, she is a licensed agent with over 30 years of experience. She enjoys working with her customers and is always willing to help. She lives in the Lakes Region of NH with her family. In her off time she enjoys snowmobiling and four wheeling in the North Country and is a member of the Evergreen Valley and the Colebrook Ski-Bees Snowmobile Clubs. She also enjoys spending time with her family and friends, campfires, taking photos and playing computer games.


---
Barbara Soley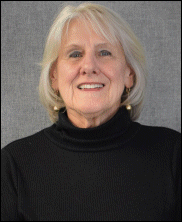 Passionate Gardner and Nature lover, Grandmother of 5, Insurance Agent
Phone 603-335-4300 X2
barbara@immanuelins.com

Barbara has been a Senior Commercial Lines Produces for Immanuel Insurance for over 25 years and has been in insurance for 40+ years. She is passionate about putting Immanuel's clients first. She knows her craft well and works hard to offer the right coverage and advice. Barbara loves working in her gardens, going for walks and watching and feeding the animals that wander into her yard such as Deer and Turkey's. She also cares for two pet birds.




---
Brian Jacobsen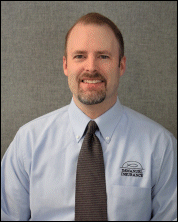 Married with 2 daughters, avid football fan, Commercial Insurance Agent
Phone - 603-335-4300 X3
brian@immanuelins.com

Brian is a graduate of the Whittemore School of Business and Economics at the University of New Hampshire. He has extensive experience in property and casualty insurance for both personal and commercial lines. As a devoted Dance Dad, he can often be found supporting his beautiful daughter by sitting through 12-hour dance competitions. During the off season, he enjoys going to the gym, watching sports and walking his two Chihuahuas around his neighborhood. Brian has also supported the local children's home in Dover NH and done walks to raise funds for the ALS foundation.


---
Rena Keays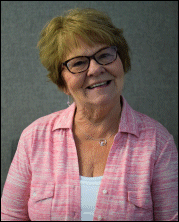 Avid Boston Sports Fan, Grandmother of 3, Commercial Insurance Agent
Phone- 603-335-4300 X7
rena@immanuelins.com

Rena is our Senior Commercial Lines Producer that has been employed at Immanuel Insurance for 10 years and has more than 35 years of business insurance experience working in the tri-city area. Rena is well respected in the community for her honesty and professionalism. No matter what type of business insurance needs you may have Rena has the knowledge to provide you with the best product to fit your needs. "Customer Service is the nucleus of our business" is her motto. Rena resides in Somersworth, NH with her husband, Jim. She has two daughters and 3 beautiful granddaughters. She enjoys volunteering her time with the A.L Auxiliary collecting donations and running raffles for Coats for Kids, Kids with Cancer and collecting for the local food pantry. She looks forward to spending quality time with her family & friends at their lake house in Maine.
---
Gina M. Veno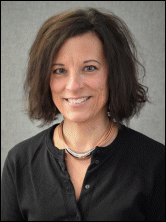 Married with 2 sons, Senior Commercial Lines Agent
Phone: 603-335-4300 X8
gina@immanuelins.com

Gina is a Commercial Lines agent with over 20 years business insurance experience in the tri-city area. Putting customers first has always been her priority as well as taking the time to help clients understand what they have or need for coverage. Gina resides in Rochester with her husband and their two grown sons. She enjoys spending time with her family; going for walks, and in the summer spending the day at Rye Beach or Pine River Pond. She also enjoys cooking, grilling and trying new recipes.




---
WHAT OUR LONG TIME CLIENTS SAY!!!!

Jon C. -"I enjoy doing business with Immanuel because they offer a great product, excellent premium and are warm and friendly whenever I stop by."

Doug C. - " I do business with Immanuel because I trust their advice and solutions to my insurance needs. They have not let me down. They are friendly, professional and offer valuable help."

Mike F. - "I love their old fashion values and appreciate their friend, professional service. They work hard to service my insurance needs."

Marc & Deanna B. - "We have been long time clients of Immanuel Insurance Inc. They go above and beyond to get us the best rates and policies that fit our business needs. They are always available to answer any questions that we have. Thank you David Goodwin & Team."

"Barbara is the best! Reviewed and found a better deal. Always finds the answers to my questions." "Awesome, Gayle answered all my questions and explained my coverage clearly. Great JOB!!"

"They are always friendly and very helpful whenever I call. I like being able to speak to the same person each time I call. I would recommend Immanuel to any of my friends & family."

"Their prices are excellent and the service is great. My questions are always answered quickly. Two thumbs up!!"

David B. - "David has been an agent for my small business for several years. David is the kind of person who understands your need and spends the time to make sure that you get the right coverage. He is very personal and someone I consider a real friend. David is a man of integrity which is so suspect and lacking in much of today's business culture"

Jennifer H. - "David and his wonderful staff have always provided us with excellent information and customer support. I know that when I call with questions or a new insurance need, he will be sure get back to us with the best solution for our situation. I would highly recommend David and Immanuel."

Rob W. - "As a customer of David Goodwin and Immanuel for over five years, we have been incredibly pleased with his knowledge of various insurance needs and requirements, along with the high level of customer service whenever we need anything. I would HIGHLY recommend David Goodwin and Immanuel Insurance because of their professionalism, excellence and customer service!"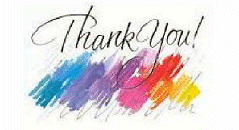 ---
Immanuel Insurance
WHAT IF I HAVE A CLAIM?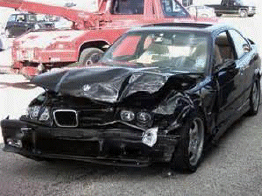 Q. I've been in an accident-what now?
A. Start by reporting your claim to your insurance carrier.

They need to know:


When the accident occurred
Where the accident occurred (be as specific as possible)
How the accident happened
What kind of vehicle or vehicles were involved (year, make & model)
A description of the damage on each vehicle
The names and contact information of people involved in the accident
The extent of any injuries to people involved in the accident
The names and contact information of anyone who witnessed the accident
The name of the law enforcement agency that responded and the police report number, if police were contacted


Q. I have damage to my property-what now?
A. Call your insurance carrier and let then know: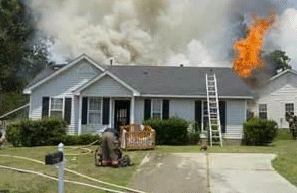 When the incident occurred
A general description of what happened
The location of the damaged property and what was damaged
The condition of the home or business and if it is still usable/livable
If temporary repairs are needed
If the fire or police department was contacted, which department responded and any report number.
Your contact information and the best time to reach you.


Q. Do I need to protect my home from further damage?
A. Yes, once it is safe to do so, it is your responsibility to protect your property from further damage.
Arrange for reasonable temporary repairs such as boarding up broken windows, covering the roof and removing debris.
Keep a list of any temporary repairs you make to document the damage and make sure to save your receipts
If possible, place damaged items in a secure area where they can be inspected. If you are unsure about an item, include it with the damaged items.
If you have fire or smoke damage, do not try to clean the damage items. Sometimes cleaning things without the proper equipment can cause more damage. When you have a claim, give us a call at Immanuel Insurance 603-335-4300 &or visit our website www.immanuelins.com for company contact information.


---
More Companies-More Discounts-More Savings
Save $ by combining your home and auto.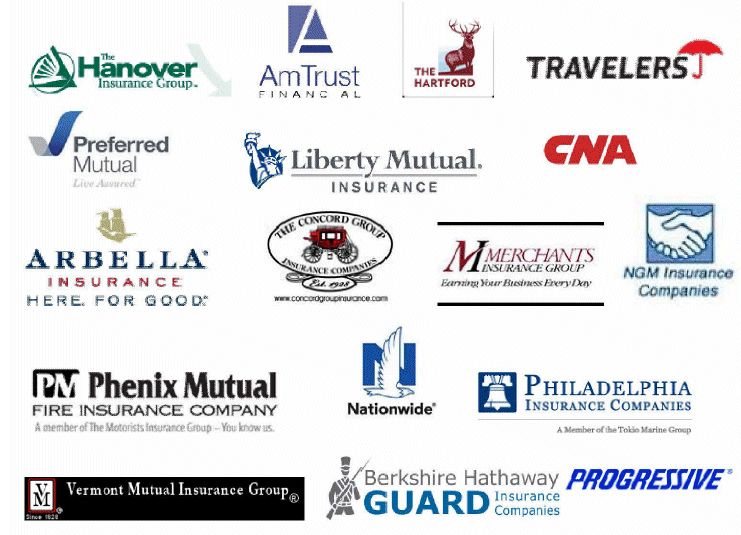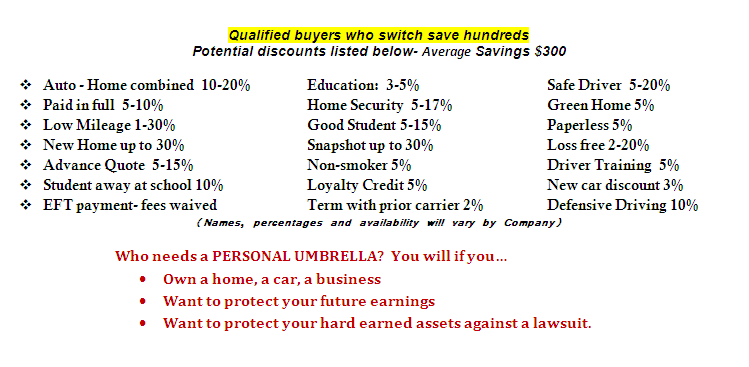 ---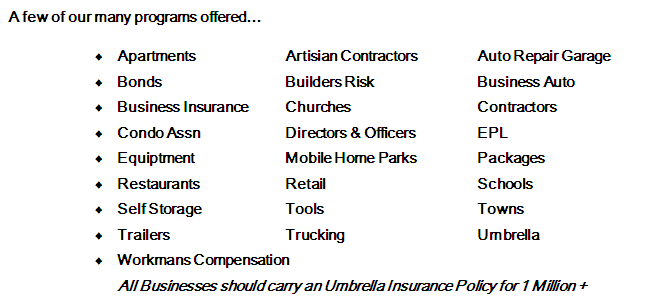 ---
LIFE INSURANCE ISN'T FOR THE PEOPLE WHO DIE, IT'S FOR THE PEOPLE WHO LIVE.
LIFE INSURANCE IS YOUR LOVE LETTTER TO YOUR FAMILY
When Michael Rausch was just one year old, his mom, Julie, was diagnosed with a malignant brain tumor. The news devastated his father, Bill, and severely affected the concrete business he and Julie ran together. Sadly, the company failed shortly before Julie's death. But the story doesn't end there. Life insurance meant Bill was able to restart the business and provide a secure and loving home for Michael. Are you prepared should the very worst happen? Without adequate life insurance, your financial plans may be just a saving and investment program that dies when you do. Are you prepared to help you family or spouse if you should die unrepentantly? Give us a call!!

One week after Bob and Jill McCarthy filled out applications to increase their life insurance coverage, Bob was killed in a trucking accident. Jill, mother of four, didn't know how she would handle the bills, when her agent called to tell her Bob's claim would be paid even though the new policy had not yet been issued. The insurance benefit allowed Jill to stay at home to care for her children, and to purchase the home she and Bob had always dreamed of owning.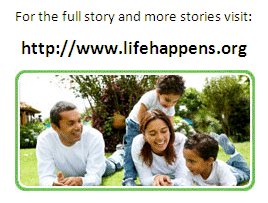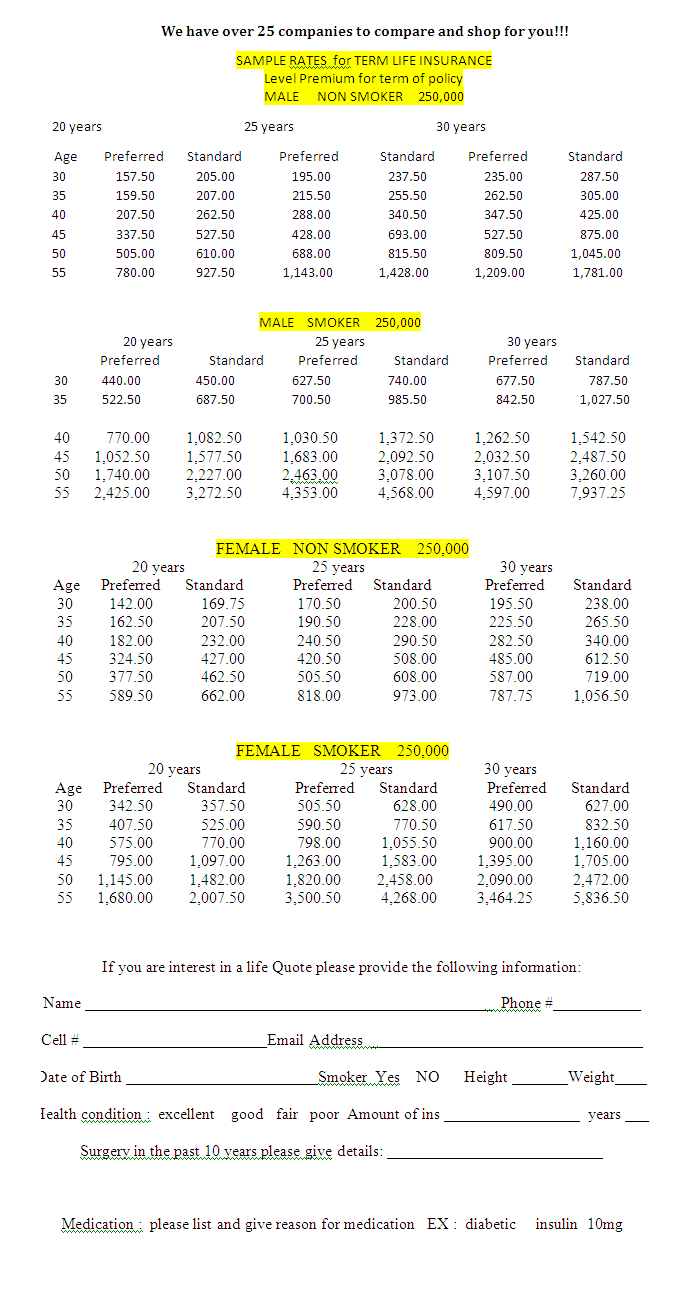 ---
Immanuel Insurance
WE LOVE YOUR REFERRALS Referrals for a good cause!!
We appreciate you entrusting your friends and family to us. We love helping in the community, so we developed this referral program for a limited time.

Here's how it works:
We have included a special referral card for your convenience. Don't worry if you forgot to give the card out when referring Immanuel Insurance, we ask on every quote request. For your referral you will receive a $10.00 gift card. For the person requesting the quote we will enter your referral and you into our quarterly drawing. We will also give $5.00 to a charity from the list below for each policy sold. If you have a preference of charity just let us know. Funds will be forwarded in July and January (twice a year).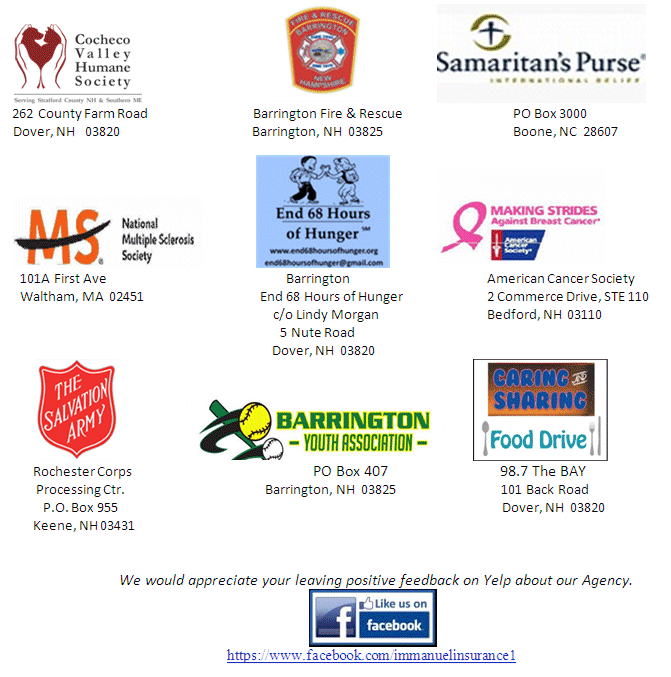 ---
Thank you for choosing to partner with Immanuel Insurance. Please take a moment and share why you use Immanuel for your insurance needs. Ideas: Friendly, Professional, Service, Savings, Coverage, Convenience and more.

If you have any suggestions to better serve you please share your ideas below.

Thank you for taking your valuable time to complete this form.