More About the Services of
Immanuel Insurance Agency
Our Clients Get Special Attention!
We've earned our reputation by giving Special Attention to our clients' needs. We've helped hundreds of businesses, families, and industries simplify their side when they needed us. We work for you.


We call that...Quality Service
We write all types of insurance with many of the nation's leading insurance companies that are financially strong, offer up-to-date protection at competitive prices, and have a long history of excellent claims service.


We call that...Quality Service
Is your insurance up to par? Before you renew elsewhere - Check us out! You may want a second opinion on your present coverage - or just want to change agents.

Please feel free to call our quote line for immediate assistance at:



IMMANUEL INSURANCE STAFF
David Goodwin, CIC

David Goodwin
Married, Father of two sons, Grandfather, Insurance Agency Owner
Phone- 603-335-4300 X4
david@immanuelins.com

David began his insurance career in 1977 with Prudential Insurance and in 1984 purchased Immanuel Insurance that was founded in 1981. He has done every job from mail room, underwriting, sales and management. David loves the outdoors, hiking, boating on a hot summer day, watching Patriots football games and entertaining friends and family. He finds a great deal of satisfaction doing house projects, working with wood and learning new skills. David has also filled many leadership roles in the local church, serving and helping others. For many years David has enjoyed coaching baseball, basketball and soccer teams for the younger children. He has been married for 34+ years to Pearl and has two sons and one granddaughter.
---
Ginny Marie Brandis

Mom of 4 sons, Grandmother of 5, Personal Lines- Insurance Agent
Phone- 603-335-4300 X6
ginny@immanuelins.com

A graduate of the University of Southern Maine, Ginny began her insurance career in 1984 and started working at Immanuel in January 2014. She holds licenses in Maine and New Hampshire for Property & Casualty, as well as Life and Health Insurance. Her vacation time usually consists of traveling to visit her family. Ginny loves the outdoors, whether she is hiking, skiing, kayaking, riding her dirt bike or just taking photographs of God's beautiful creation. Ginny is always ready to lend a helping hand or give an encouraging word. Her motto is "Customers need to feel valued and appreciated."
---
Gayle Gorman

Insurance Agent- Personal Lines
Phone- 603-335-4300 X5
gayle@immanuelins.com

Gayle started working in high school for her father who originally started and owned Immanuel Insurance Agency. Today, she is a licensed agent with over 30 years of experience. She enjoys working with her customers and is always willing to help. She lives in the Lakes Region of NH with her family. In her off time she enjoys snowmobiling and four wheeling in the North Country and is a member of the Evergreen Valley and the Colebrook Ski-Bees Snowmobile Clubs. She also enjoys spending time with her family and friends, campfires, taking photos and playing computer games.
---
Brian Jacobsen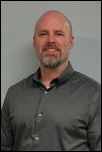 Married with 2 daughters, avid football fan, Commercial Insurance Agent
Phone - 603-335-4300 X3
brian@immanuelins.com

Brian is a graduate of the Whittemore School of Business and Economics at the University of New Hampshire. He has extensive experience in property and casualty insurance for both personal and commercial lines. As a devoted Dance Dad, he can often be found supporting his beautiful daughter by sitting through 12-hour dance competitions. During the off season, he enjoys going to the gym, watching sports and walking his two Chihuahuas around his neighborhood. Brian has also supported the local children's home in Dover NH and done walks to raise funds for the ALS foundation.
---
Rena Keays

Avid Boston Sports Fan, Grandmother of 3, Commercial Insurance Agent
Phone- 603-335-4300 X7
rena@immanuelins.com

Rena is our Senior Commercial Lines Producer that has been employed at Immanuel Insurance for 10 years and has more than 35 years of business insurance experience working in the tri-city area. Rena is well respected in the community for her honesty and professionalism. No matter what type of business insurance needs you may have Rena has the knowledge to provide you with the best product to fit your needs. "Customer Service is the nucleus of our business" is her motto. Rena resides in Somersworth, NH with her husband, Jim. She has two daughters and 3 beautiful granddaughters. She enjoys volunteering her time with the A.L Auxiliary collecting donations and running raffles for Coats for Kids, Kids with Cancer and collecting for the local food pantry. She looks forward to spending quality time with her family & friends at their lake house in Maine.
---
Barbara Soley

Passionate Gardner and Nature lover, Grandmother of 5, Insurance Agent
Phone 603-335-4300 X2
barbara@immanuelins.com

Barbara has been a Senior Commercial Lines Produces for Immanuel Insurance for over 25 years and has been in insurance for 40+ years. She is passionate about putting Immanuel's clients first. She knows her craft well and works hard to offer the right coverage and advice. Barbara loves working in her gardens, going for walks and watching and feeding the animals that wander into her yard such as Deer and Turkey's. She also cares for two pet birds.


---
Gina M. Veno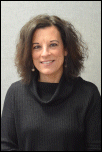 Married with 2 sons, Senior Commercial Lines Agent
Phone: 603-335-4300 X8
gina@immanuelins.com

Gina is a Commercial Lines agent with over 20 years business insurance experience in the tri-city area. Putting customers first has always been her priority as well as taking the time to help clients understand what they have or need for coverage. Gina resides in Rochester with her husband and their two grown sons. She enjoys spending time with her family; going for walks, and in the summer spending the day at Rye Beach or Pine River Pond. She also enjoys cooking, grilling and trying new recipes.